The work in our five classrooms, virtual and not, now is becoming increasingly intense. An alternation of individual work between groups and progress of the projects presentations to their mentors and to some professors of the Politecnico di Milano, "visiting" for a day. The fourth speed talks, introduced by Elena Fioretto, "Singular Territories" by prof. José Maria Sanchez Garcia focused on another theme very interesting for the students. Precise reasoning on the relationship between project and territories declined in four different situations, four different programs, but with the same delicate way of approaching the project. The record of the lecture is available here. To know more about Professor Sanchez Garcia's professional work visit www.jmsg.es
---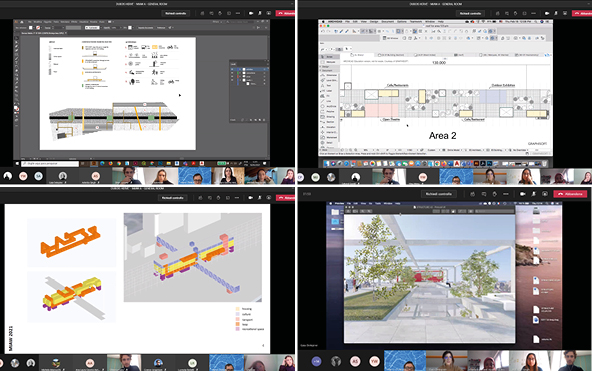 SECTION A – Dubois  
Today at Atelier A, the students are finalizing their projects, starting to prepare the final drawings, and exploring different ways to communicate their ideas. Moreover, they collaborated to structure together with a common narrative for the presentation of Saturday.
#linearinfrastructure #verticalcity #citybalcony  
#permeability #publicvsprivate
---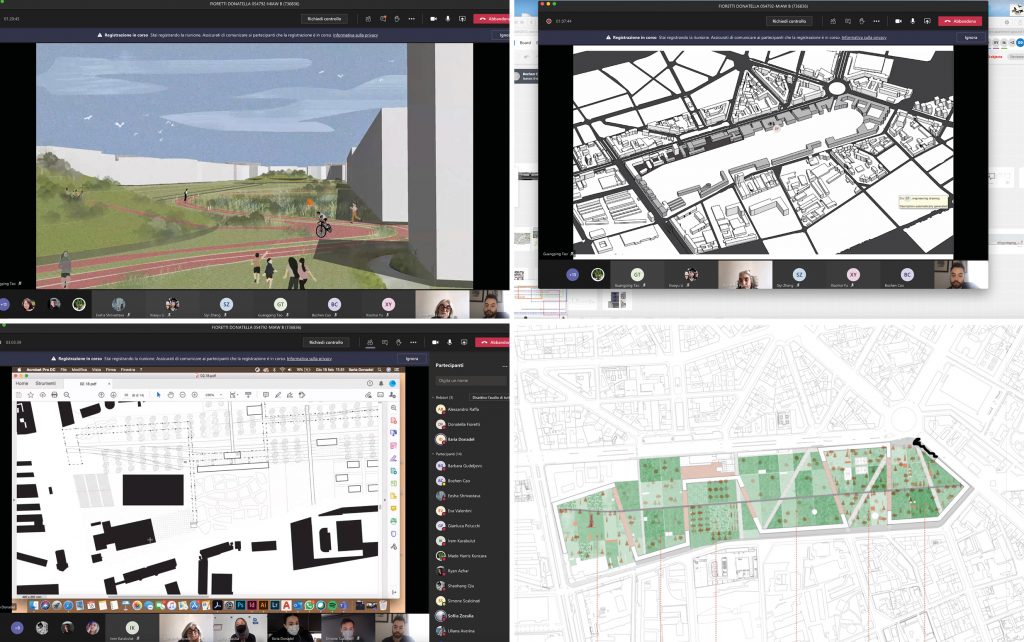 SECTION B – Fioretti 
With today, we are almost at the end of the workshop, and projects are being finalized. The design of the park and the urban layout are done, now it's time to produce the best possible drawings. We are hopeful, one more day of reviews and the work will be completed.
#goal #growth #working #define #awareness

---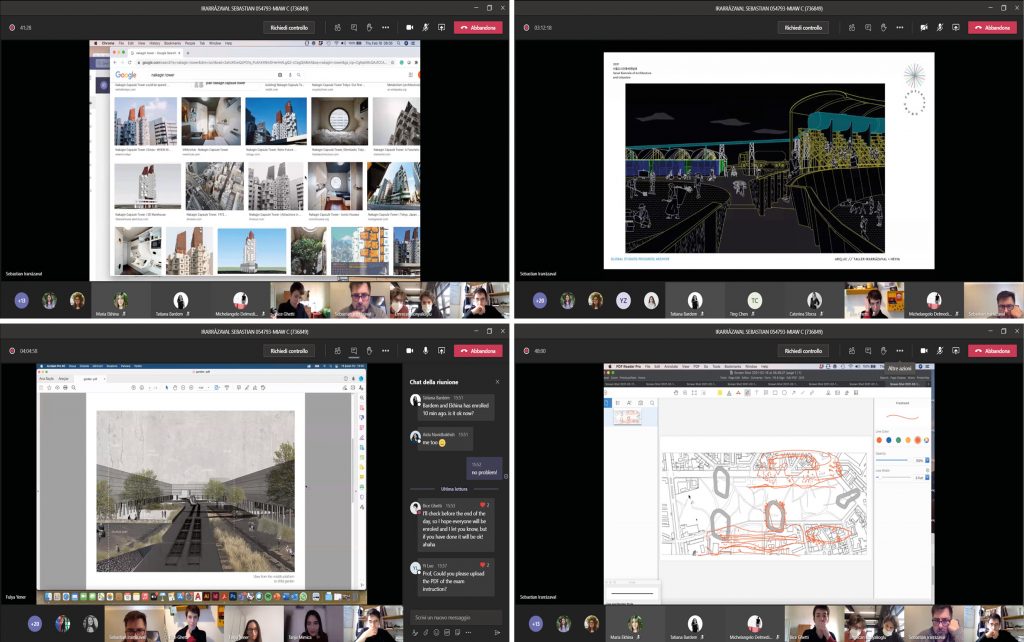 SECTION C – Irarrázaval 
Students are filing the final details: materials, finishes, and green design have now been chosen. Now the challenge is to best represent and communicate the project, but the inspiring lecture taken today on this by prof. Irrarázaval will surely help!
#brutalism #sketches #rocks #references #communication

---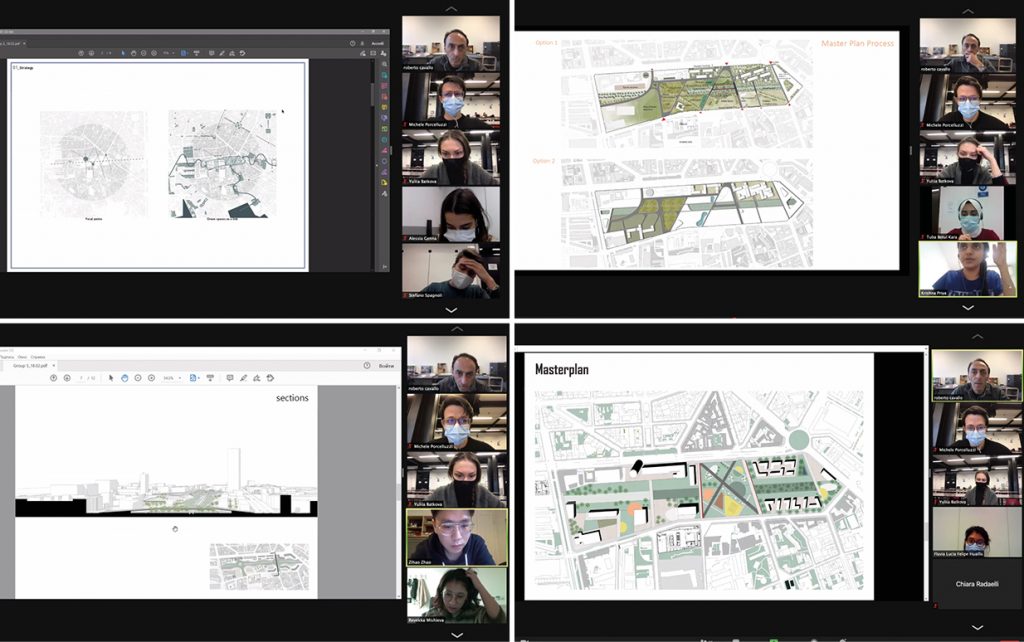 SECTION D – Cavallo 
With the 3rd mid-workshop presentation, the development phase of the projects is over. After the general strategic vision has been conceived, the six groups of students are currently working on the catalyst points of the project that will be designed deeply and shown in the final presentations.
#catalystelements #connectivity #regeneration #landscapedesign 
#multiscalarapproach

---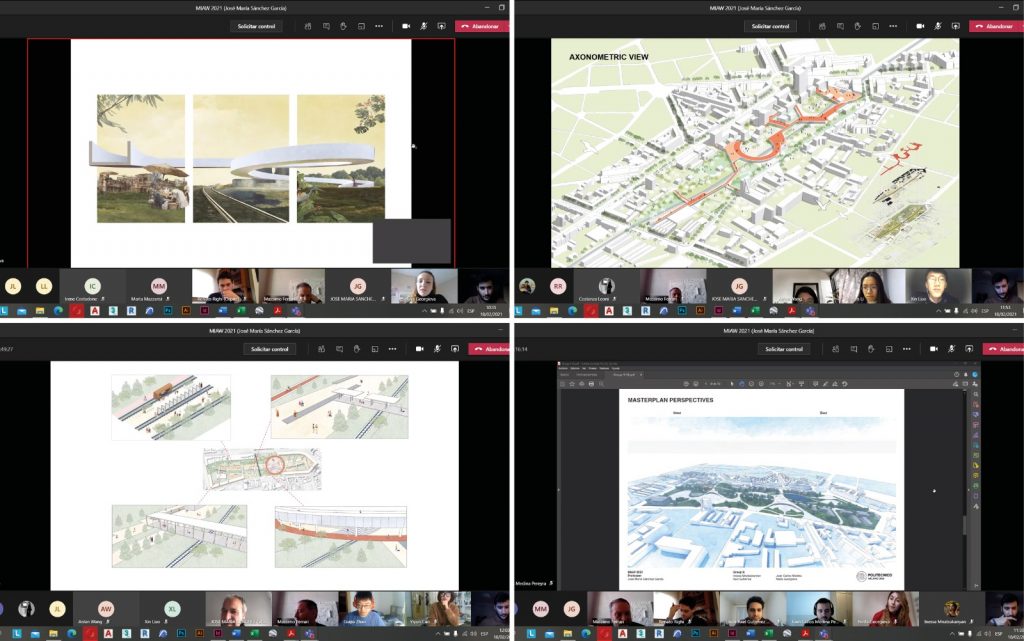 SECTION E – Sánchez García
Today we had as a visiting professor Massimo Ferrari, and together we discussed the main reasons for the projects. Now we are going to present the work of our atelier in a collective way, finding solutions that you will see at the end!
#discussion  #collective #connection #boundaries #radicality

---