The purpose of architectural education is not only to train professionally capable and brilliant architects, but rather critical intellectuals with a moral conscience."Introduced by prof. Elena Fontanella, the prof. Hervé Dubois choose to start his speed talk of today (the recording is available here)  with a tribute to Luigi Snozzi's work. References and personal experience build the precise lecture on the theme of the House with a several projects, that for sure will give a help to the students in the interpretation of the topic they are deal with. The forth intensive day is going to end. Half way point for our students, mentors and tutors.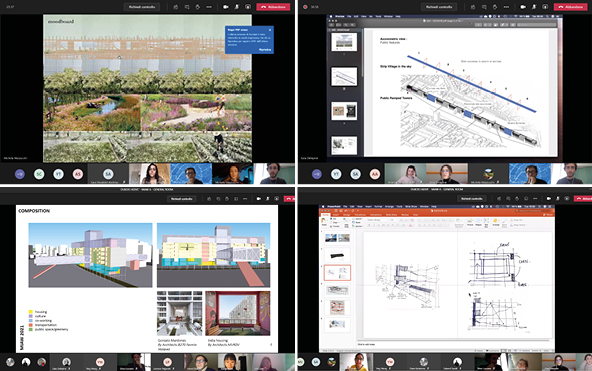 SECTION A – Dubois  
Today at Atelier A, the students have presented their projects going in-depth into the chosen topic. We set up a virtual round table discussion to condense all the design proposals into a unique architectural and spatial solution.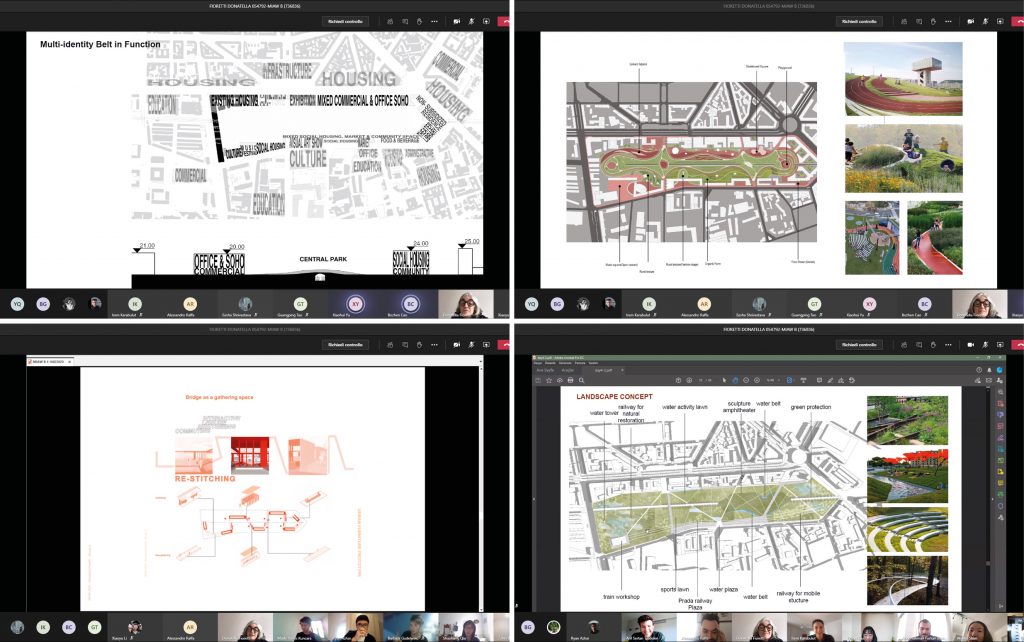 SECTION B – Fioretti 
The students took their positions, explaining their compositional reasons. Some are focusing more on the park, some on the buildings, and some on the connections between north and south, crossing the railroad. It's time to think about how best to describe the projects, which are all very impressive.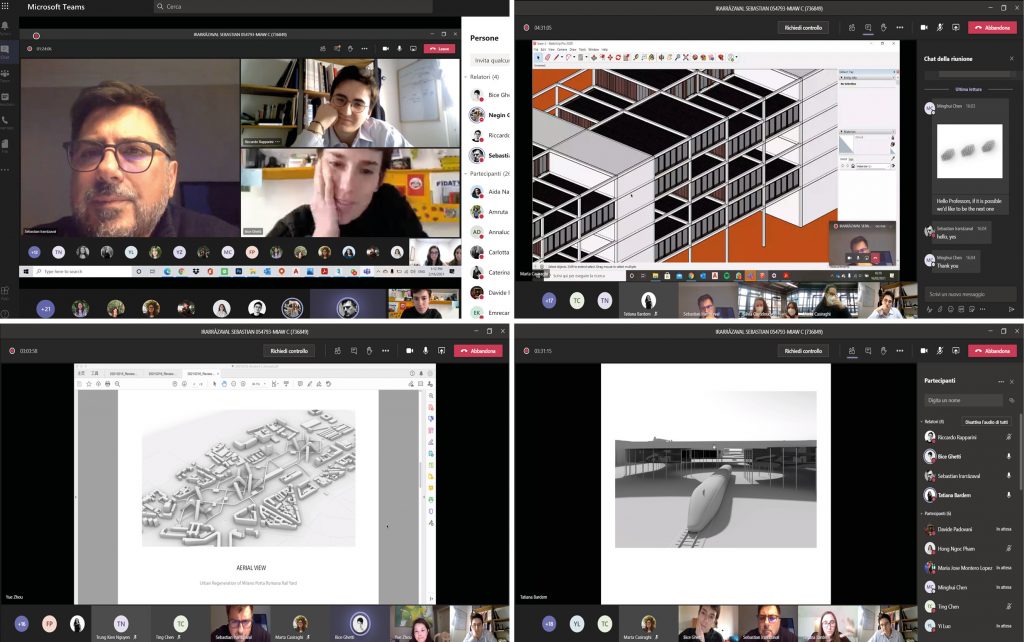 SECTION C – Irarrázaval 
Projects evolve: the forms are refined, the structures begin to become concrete and the relations with the city are now defined. Now it's up to the functional program!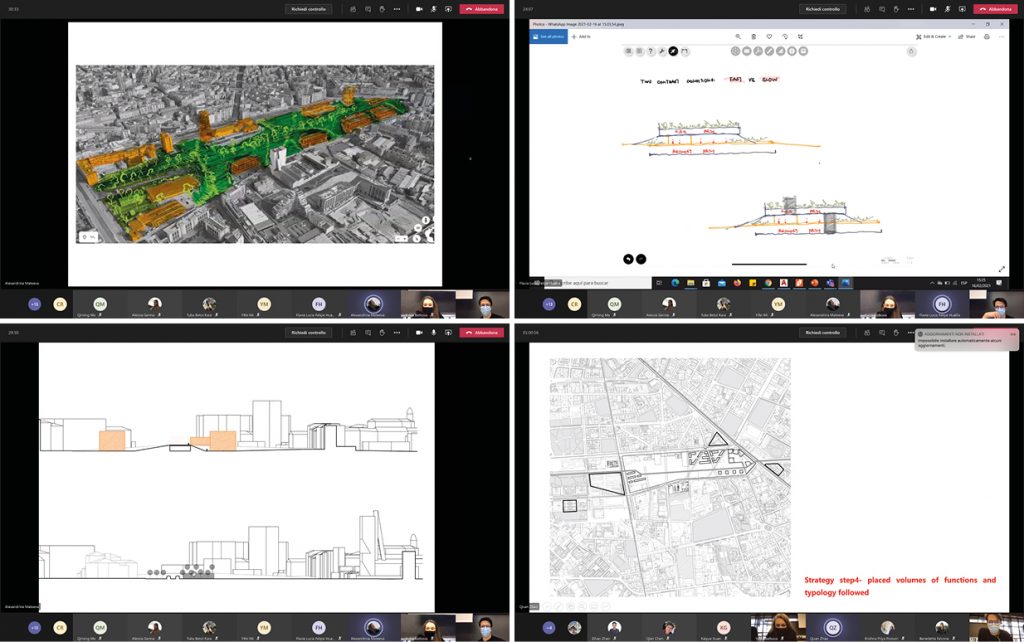 SECTION D – Cavallo 
The six groups are working on the general masterplan for the area of the Porta Romana railyards, combining the conceptual strategy with the design actions at the base of their projects.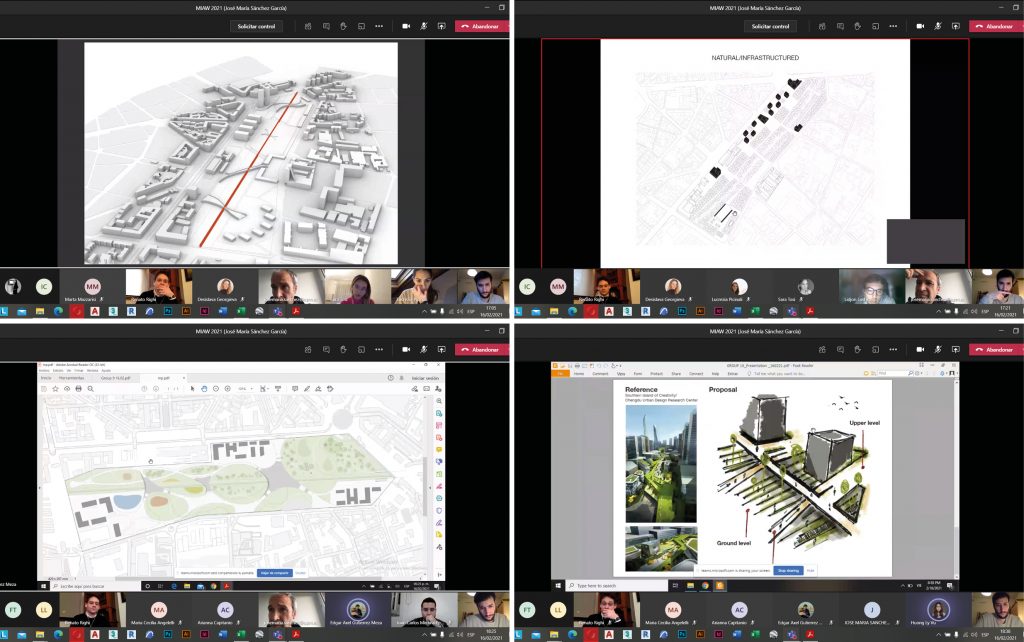 SECTION E – Sánchez García
In the atelier of Professor Sánchez García today a lecture about project references and architectural themes was presented by the tutors. After that we have continue with the project reviews. 

This fourth working day ended with the Speed Talk by prof. Hervé Dubois, introduced by Elena Fontanella.
The lecture has been recorded and it is available here.